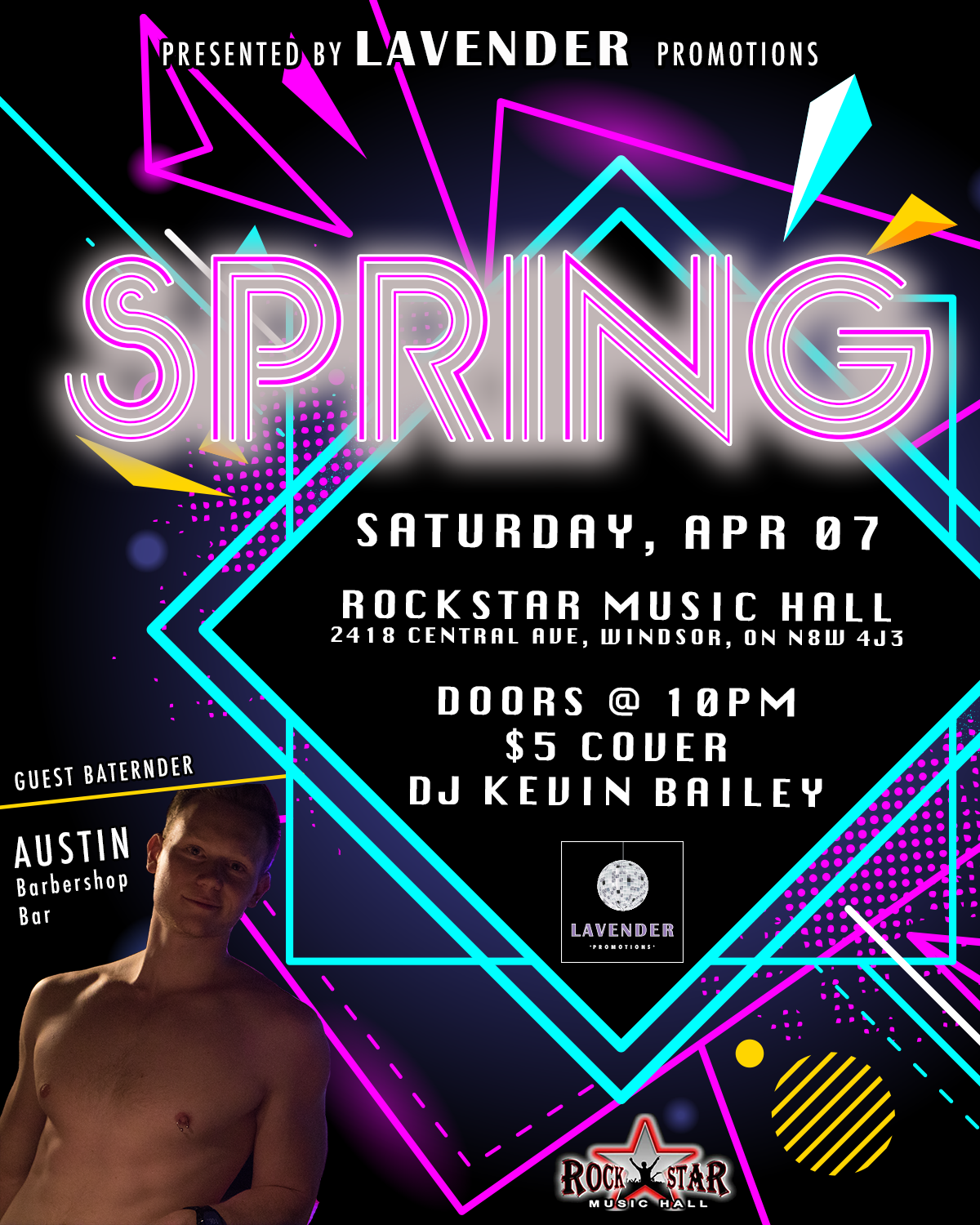 Lavender Promotions presents SPRING, April 7th at Rockstar Music Hall.
Come join us, and the great DJ Kevin Bailey, as we dance the night away!
This is our second event at the new venue and you should come check it out! A lot more dance floor, fun times, and drinks being served up by the sweetest bartender next door (technically, from Barbershop Bar) Austin!