SUNSHINE GLITTERCHILD

Sunshine Glitterchild (she/her in drag, he/him out of drag) is here to spread love, kindness, joy, and glitter with her drag. She is silly, sexy, and sparkly with a bubbly upbeat personality that will put a smile on your face. Truth, honesty, vulnerability, and community are important themes for this queen who seeks to connect with fans through not just her looks and performances, but through authenticity. 
Sunshine has a passion for sports like snowboarding, roller skating, and is always exploring new ways to incorporate these passions into her drag projects. Sunshine looks to defy expectations and smash stereotypes about what people assume about drag queens and queer people. 
Sunshine's persona is flexible and knows how to deliver entertainment to adults, but also can adapt her act for family friendly events or elementary school appearances which are some of her favourite gigs to do.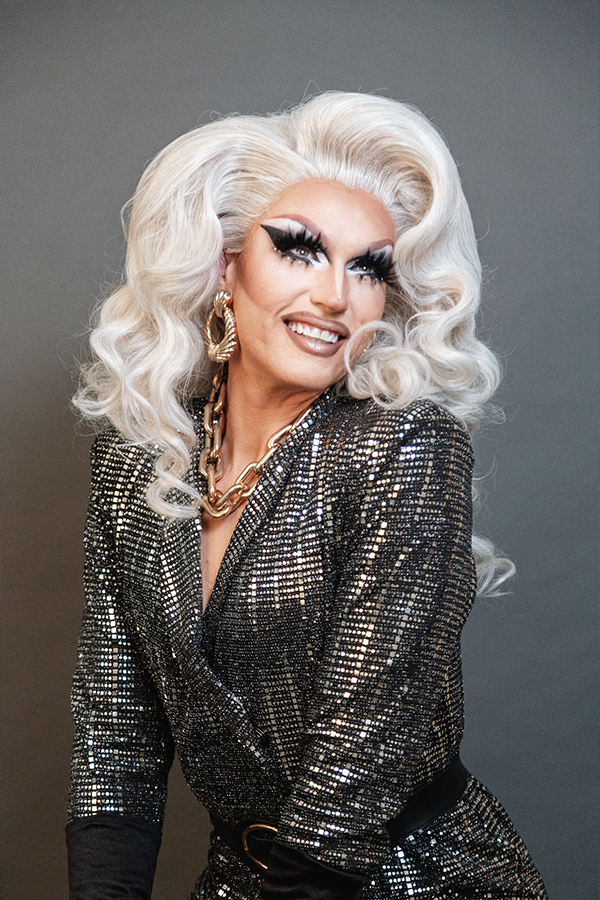 | DATE | TIME | VENUE | CITY |
| --- | --- | --- | --- |
| November 16, 2023 | 6:30 pm | Banfield Marketing Agency | Ottawa, ON |
| November 20, 2023 | 7:30 pm | University of Ottawa | Ottawa, ON |
| March 2, 2024 | - | Private Event | - |